The Structural Metallic Materials Group at Northwestern University, supervised by Prof. David C. Dunand, focuses on the mechanical behavior of metallic alloys, composites and foams. Concurrent research also addresses advanced processing techniques (e.g., to fabricate novel composites and foams) and microstructure characterization (e.g., to link the observed microstructure to the measured mechanical properties).
Last updated: March 06, 2018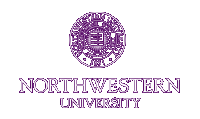 Copyright © 2005 David Dunand Research Group, Northwestern University
All rights reserved.
Questions or comments? Contact the webmaster.