Welcome to the David Dunand Research Group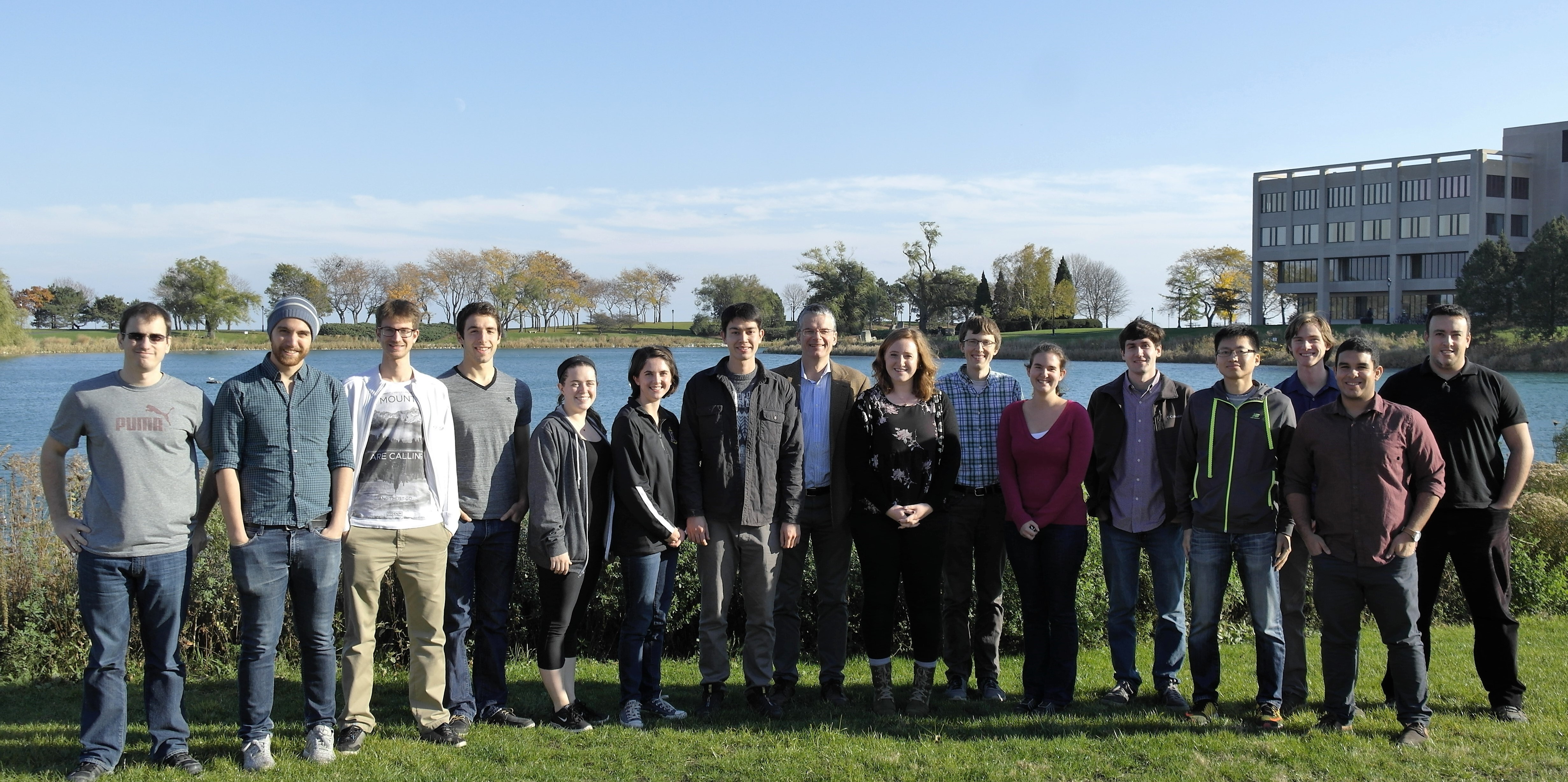 The Structural Metallic Materials Group, supervised by Prof. David C. Dunand, focuses on the mechanical metallurgy of advanced metallic alloys, composites and foams. Concurrent research also addresses advanced processing techniques (e.g., to fabricate novel composites and foams) and microstructure characterization (e.g., to link the observed microstructure to the measured mechanical properties). In terms of applications, the main research thrust is on light and/or heat-resistant metals for energy-efficient transportation (metallic composites and foams; aluminum-, titanium-, iron-, nickel-, cobalt- and copper-based alloys). Another important research topic is mechanics of mineralized biomaterials (bone and tooth).
Exciting research opportunity for undergraduate students!
SpaceIce,
the Dunand Research Group's microgravity team is recruiting students of ALL backgrounds for two NASA proposal submissions. Both projects include building an experimental apparatus and conducting materials science experiments in microgravity. Students interested in project, cost, and risk management/analysis, administration, engineering (esp. mechanical/electrical/systems), materials science, computer science, outreach/education, or communications/journalism are especially encouraged to inquire. Roles/responsibilities will be tailored to long-term career/academic goals; students will work to complete projects on interdisciplinary teams and interface with NASA on a regular basis. For more information, contact KristenScotti (@u.northwestern.edu)