Microgravity Freeze-Casting
Freeze-casting is a directional solidification technique that produces materials with highly anisotropic pore structures. The three-step process, consisting of solidification, sublimation, and sintering, is depicted in Fig. 1. Solidification is arguably the most critical step in the process, as the pore morphology of the final product is largely governed by the operational conditions during this stage. Current microgravity research efforts aim to better understand the complex interplay between processing conditions and material properties and investigate freeze-casting as a space-based method for materials fabrication.
Initial microgravity investigations of the freeze-casting technique were conducted with NASA's Flight Opportunities Program. Aqueous suspensions of titanium dioxide were solidified on parabolic flights in 2014 and 2015 (Fig. 2); titanium foams were fabricated in 2016.
Current investigations include utilization of platforms that provide for longer periods of microgravity. In partnership with the University of Illinois, Urbana-Champaign and Bradley University, directional solidification experiments will be conducted on a CubeSat (a small satellite that orbits Earth); the satellite is scheduled to launch with NASA's CubeSat Launch Initiative in late 2018. Subsequent investigation will include a "sample-return" mission that will take place on the International Space Station (ISS) through NASA's Materials Lab Open Science campaign, where suspensions will be solidified on the ISS and returned to Earth for subsequent processing, including microstructural characterization.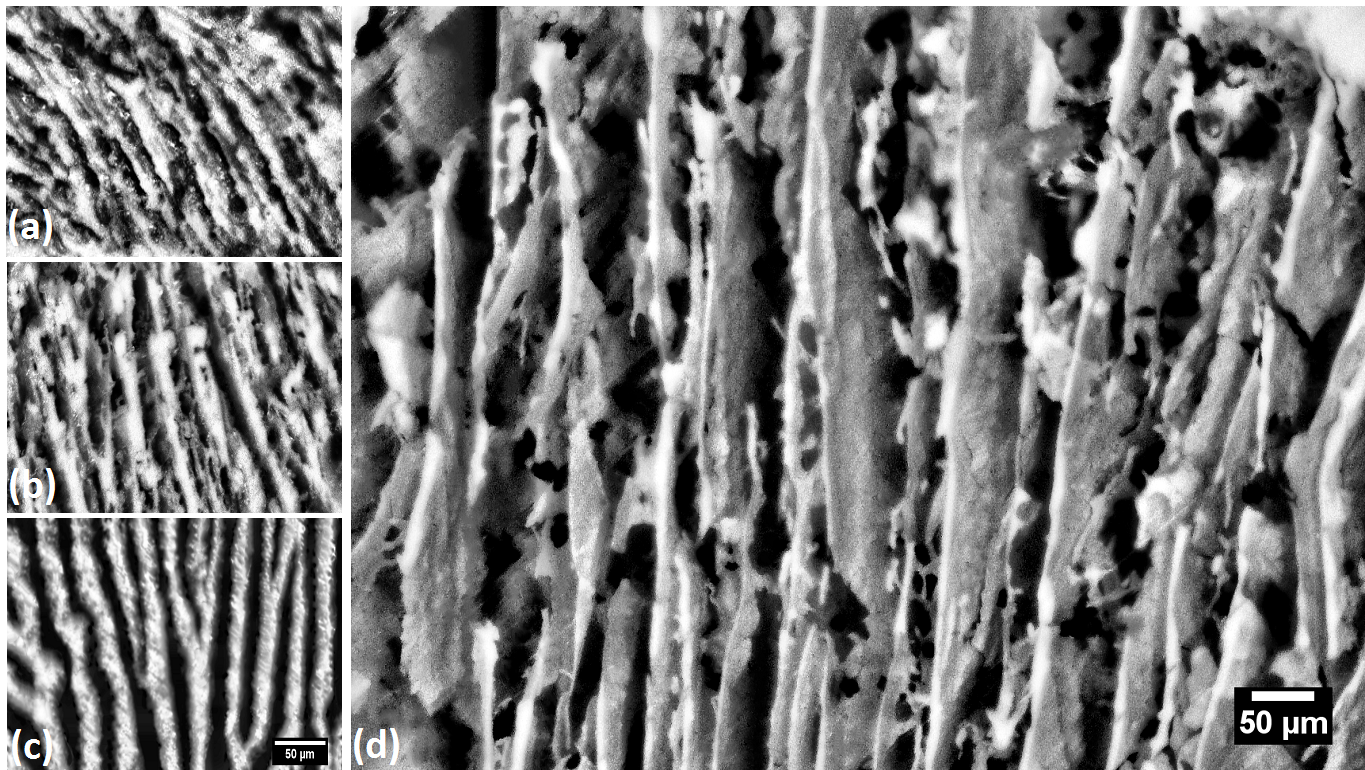 Related Publications
Scotti, K.L. & Dunand, D.C. (2017). Freeze Casting – A review of processing, microstructure and properties via the open data repository, FreezeCasting.net. Submitted to: Progress in Materials Science.
Funding support
NASA Flight Opportunities Program
NASA Office of Education
Illinois Space Grant Consortium
Institute of Sustainability and Engergy at Northwestern
Northwestern University Office of the Provost