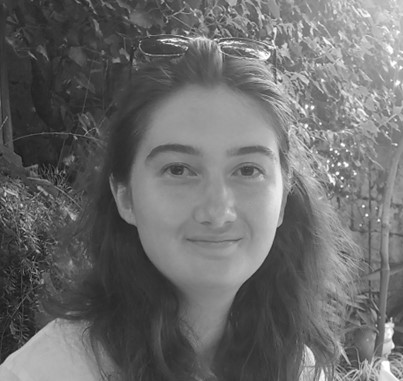 B.S., Materials Science and Engineering, The University of Tennessee at Knoxville
Email:samanthamaness2027@u.northwestern.edu
I was born and raised in Kingsport, Tennessee, before completing my Bachelor's Degree in Materials Science and Engineering at the University of Tennessee at Knoxville. During my undergraduate tenure, I worked as an undergraduate research assistant under Dr. Brett Compton studying the development of feedstock materials for direct-write additive manufacturing (DIW), while also completing a metallurgy and failure analysis internship at Eastman Chemical Company. In the Compton group, my primary area of research was focused on developing functional and lightweight epoxy composites suitable for DIW and intended for aerospace structural applications. After graduating, I spent a year in Esch-sur-Alzette, Luxembourg as part of a Fulbright research grant working as a materials scientist at the Luxembourg Institute of Science and Technology, where I adapted novel bio-based benzoxazines into DIW composite feedstocks suitable for spacecraft infrastructure. In my PhD work at Northwestern, I am expanding my knowledge of metallurgy via work in developing iron-nickel alloys processed both through DIW and selective laser-melting additive manufacturing avenues to create structural materials suitable for extraterrestrial habitats.
Selected Honors
Barry M. Goldwater Scholarship Recipient (2020)
Fulbright Research Grant Recipient (2022)
NSF Graduate Research Fellowship Program Recipient (2022)
Northwestern Cabell Fellowship Recipient (2022)
Publications
Compton, B.G., Wilt, J.K., Kemp, J.W., Hmeidat, N.S., Maness, S.R. et. al. Mechanical and thermal properties of 3D-printed epoxy composites reinforced with boron nitride nanobarbs. MRS Communications 11, 100-105 (2021).
b. B. G. Compton, S. R. Maness, and R. C. Pack. 2021. Low-Density Syntactic Foams via Material Extrusion Additive Manufacturing. United States of America Patent Application 62/887,825.